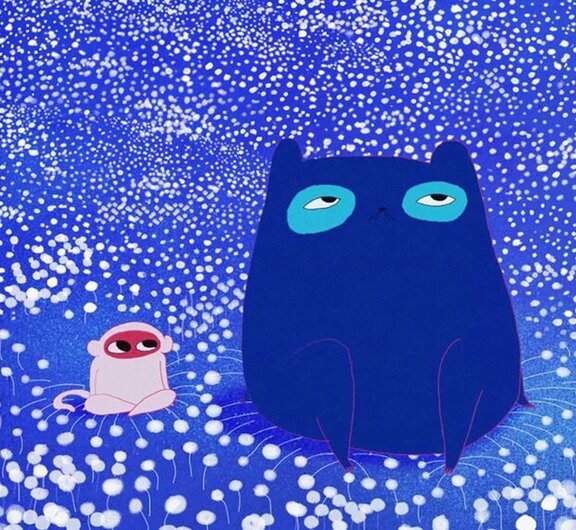 Nuit chérie, Lia Bertels, BE 2018
Sections
The heart of Fantoche are the competitions for animated short films. Since its first edition in 1995, the international competition has been held, and in 2009 the Swiss competition and the children's film competition were added. Find out what other sections and programmes Fantoche has to offer.
Fantoche Awards
Best of Fantoche 2023
Four panels of judges and the audience have evaluated and selected their favourite films in this year's competition. A selection of the award-winning films will be shown after the prize-giving ceremony – don't miss it!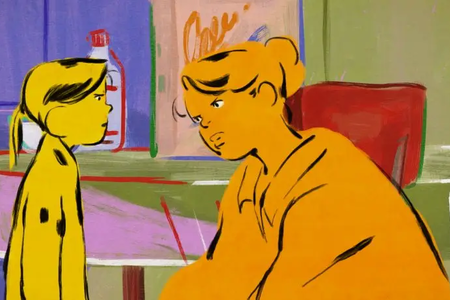 Latest feature Films
Fantoche presents a selection of current feature films, some of them as Swiss premieres. Whenever possible, Fantoche invites filmmakers and producers to personally present their films to the audience.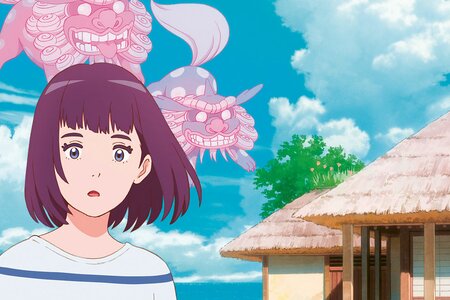 The House of the Lost on the Cape, Shinya Kawatsura, JP, 2021
For Kids and Teens
The selected programme for children and young people includes curated short and feature films and a screening of films created in Fantoche workshops at schools and various workshops. Since 2022, the Talent Industry has also been held in collaboration with the "Schweizer Jugendfilmtage" (Swiss Youth Film Festival), where future animated filmmakers can network.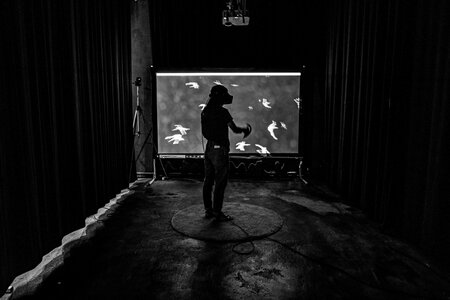 Fabjola Biraci
Animation goes multimedia
"Animation Multimedial" hosts the interdisciplinary exhibition "REFRESH on Tour", an initiative of ZHdK and Fantoche. In selected projects, it discusses possible visions of the future of design and the arts and reflects on the role of designers and artists in an increasingly digitalized world.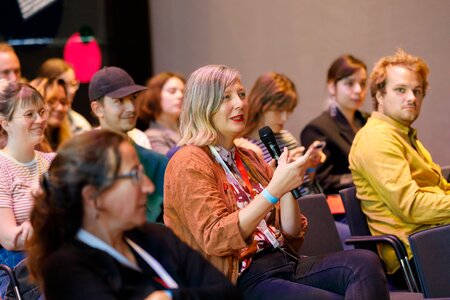 Industry Day 2022 © Bettina Diel
For professional audiences
The Artists' Brunch takes the form of a relaxed morning discussion with animation filmmakers. Moreover, Swiss producers will have a chance to network with filmmakers at the "Find a Producer" event. The motto of this year's Industry Day is "Expand the Craft".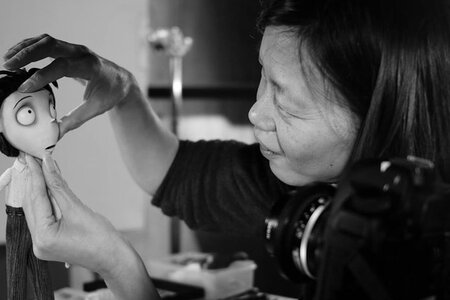 Kim Keukeleire am Set von Tim Burtons Frankenweenie © zvg
Artists' Present
Fantoche will once again be hosting high-profile animation filmmakers this year: Kim Keukeleire ("Pinocchio", "Isle of Dogs") and Julia Pott ("Summer Camp Island") will share insights into their work. In addition, works by puppet animator Barry Purves and the Mikrofilm production and animation company from Norway will be closely examined in two retrospectives.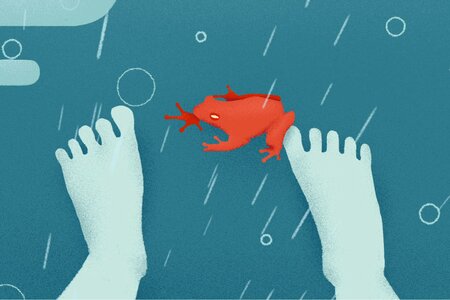 Aqua Profonda, Nathan Campbell, US 2014
Extras
The Fantoche Grab Bag: the film programme at Bagno Popolare, the Royal Fish, the beloved Music Video Darlings and the 20th anniversary of "Globi and the Stolen Shadows" – everyone will find a favourite here!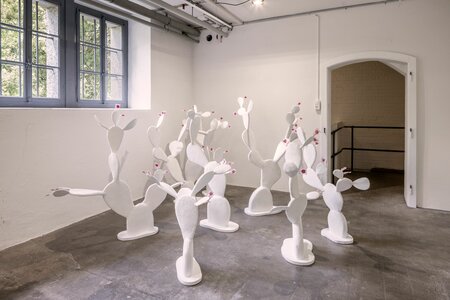 © Serverin Bigler/Museum Langmatt
Exhibition
In cooperation with local museums such as the Museum Langmatt in Baden, the Gluri Suter Huus in Wettingen, the Badener Kunstraum and other partners, Fantoche presents various exhibitions and creates crossovers between art, animation and illustration.